Brooks and Nina Buser Short Bio
OUR CALL
Nina and I met at Christian Heritage College and were married in June of 1998. We were both considering a career in missions and the Lord continued to guide our paths towards this carrier throughout our four years in college. Upon graduation I worked as an Accountant/Financial Manager and Nina as a financial aid consultant until the arrival of our son. As we neared the end of paying off our school loans, we continued to seek out what the Lord would have for our lives. Passages such as Romans 10:13-15 and Mark 8:35,36 gave us all the calling we needed, and in December 2000 we enrolled in the New Tribes Missions Institute in Baker OR.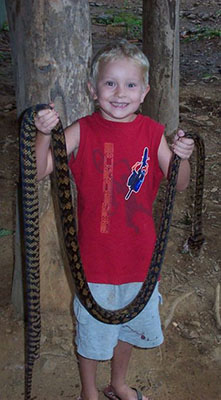 IN TRAINING
We spent one year at the Missions Institute with directed classes in Animism, Cross-Cultural Communication, Church Planting, Chronological Teaching, and Missionary Technology. The Missions Institute was the nuts and bolts of the training program and gave us a hands on learning experience of many things we do in the tribe. We graduated from Missions Institute in December attended a year of classes at the Language Institute in Roach MO. Some of the classes we took at Language School were Phonetics, Phonemics, Grammar, International Health and Wellness and Language/Culture acquisition. The Language Institute equipped us with the tools we need to decipher and breakdown a tribal language that has never been heard before.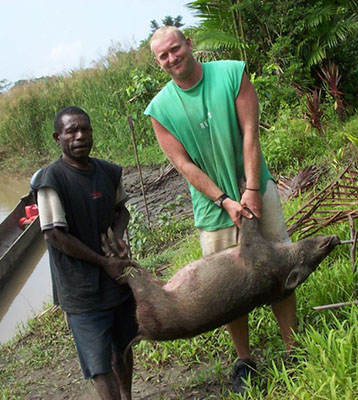 CURRENT
Brooks and Nina are currently serving at Radius International. Brooks is the President and he and Nina teach and co-teach various classes ranging from: Introduction to Bible Translation, Co-worker relations, How to Raise Normal MKs, Language study for Women, and Missionary Finances. Radius is a 9-month missionary training program that trains it's students to take the gospel where it has never gone before. Brooks and Nina still make trips to visit the Yembiyembi each year and are encouraged to see the church growing and walking in the truth of God's word.
PAPUA NEW GUINEA
Papua New Guinea lies south of the equator and just north of Australia. The mountainous terrain combined with thick jungle has created over 800 distinct language and culture groups. Of these over 800 languages, almost half have never heard of Jesus Christ. New Tribes Mission is currently ministering in 61 tribal groups. There have been over fifty self-governing, self-supporting churches planted in these remote locations. Some are beginning to reach out to neighboring tribes with the Gospel. However many still remain without hope of ever hearing the Gospel.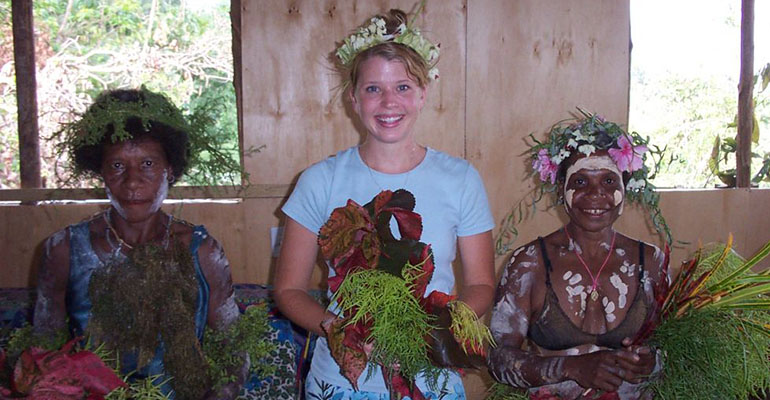 CONTACT INFORMATION

Field Address:
Brooks & Nina Buser
P.O. Box 625,
Wewak, ESP 531
Papua New Guinea

Business Address:
Radius International
10810 N. Tatum Blvd Ste 102-730
Phoenix, AZ. 85028

E-mail address:
Brooks.buser@radiusinternational.org

Close